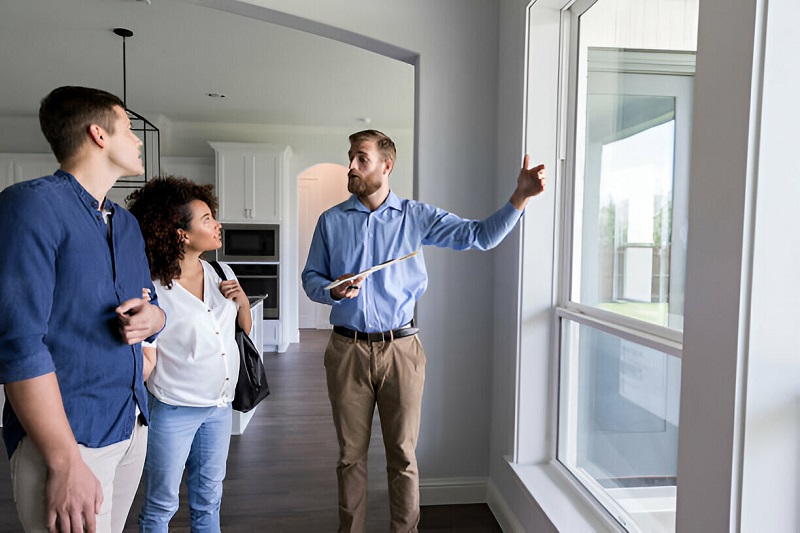 Buy a new house? If you are like most people, this is probably the biggest investment you will ever make. Most likely, one of the conditions of sale will be that you have a home inspection done, usually within a few days, and are satisfied with the results. An analysis of the property, conducted by a specially trained and completely objective home inspector, can identify non-functioning systems, damaged building components, safety issues and poor-quality installations. But how do you find an objective home inspector?
Also read: What You Need to Know Before Choosing a Home Builder
Finding a good home inspector
Most people don't know where to start looking and simply ask their real estate agent to recommend someone. Though this approach is certainly easiest, it may not provide the best inspector for you. Many home buyers look in the phone book for an inspector. Or do a search on the Internet. Or ask their friends and family for the name of an inspector they have used in the past. Which one is best?
It is very likely that you will not meet the person you hire before he or she shows up to visit the house you are buying. Before that, your first contact is on the phone. Here you have the opportunity to ask questions and see if he or she suits you. The main concern of most people is the price. What price do you charge for home inspection? Let's say, if you have performed a thorough inspection on the property, expect to pay at least $ 250.00 and maybe up to $ 600.00 or more, depending on where you live. If you pay a little less, you plan to be disappointed.
Many inspectors offer what they call a "walk-through" inspection. Though inexpensive, the inspector is not going to go on the roof, or in the attic or crawlspace. Unfortunately, these are the very places where major (read expensive) problems are likely to occur. The inspection may be cheap, but you're probably not going to find out anything about the house you don't already know.
Experience or education
How long has the inspector been in business? Or what experience does he or she have? The assumption here is that if the inspector has been in business a long time or has more experience, he or she must be better than the other guy. While there is some validity to this, education is much more important. Someone may have been a roofer for years before becoming a home inspector. This doesn't mean he knows anything about plumbing, or electricity, or heating. We've all heard stories about horrible home inspectors.
The training provided by the local community colleges in an accredited home inspection program is your first assurance that the inspector you have set is familiar with all aspects of a home. Second, make sure the inspector is a member of good standing with either ASHI (American Society of Home Inspectors), iNACHI (International Association of Certified Home Inspectors) and OAHI (Ontario Association of Home Inspectors) in Ontario. All of these associations require a high level of education and training to maintain their membership. Third, make your participation in the inspection and ask questions. This really is the best way for you to learn all about the systems and maintenance requirements of the house. And fourth, find your own home inspector!
The "deal-breaker"
When you sign an Agreement To Purchase, one of the conditions usually includes having a home inspection performed to your satisfaction to ensure there is nothing wrong with the home that may have gone unnoticed during your initial visit. Your real estate agent will want you to do a home inspection for your own protection, but mostly because it reduces their liability and satisfies their requirement for full disclosure. If you think about it for a minute, at this point, the real estate agent does not want to lose the sale and will not recommend any inspector that could jeopardize his or her commission.
In real-estate circles, there are inspectors that are known as "deal-breakers". These are inspectors that are known to be very thorough and objective when examining a home. These inspectors don't go easy on a home. They are working for you, and only you, not the real-estate agent or the seller. This is the inspector you want to get. Unfortunately, you will never get a referral from a real estate agent for a "deal-breaker".
Find your own home inspector
Your best bet for finding a good home inspector that will work for you is to ask your friends and family who they have used and recommended. Ask if the inspector they used uncovered any hidden problems or saved them money. You don't want an inspector that is recommended simply because he was easy going or cheap.
Look on the Internet. If you live in Leamington, Ontario, do a search for something like "home inspector in Leamington Ontario". It is best you include the province or else you end up with inspectors from the USA or UK. Look at all you find and call a few. The quality of the website more than likely speaks to the quality of the home inspector.
Look in the phone book. Here you will find inspectors that have been around for a while or are part of a franchise. Many of the best inspectors don't advertise in the phone book as all their work comes from word-of-mouth. Again, ask people you know.
The bottom line is that you should find your own home inspector. If your real estate agent discourages you from using your own inspector or insists you use one of their "recommended" inspectors, then that agent is not looking out for your best interests. Remember, this may well be your home. Protect your investment. Find your own home inspector.