Discovering the Perfect Indoor Blinds: A Window to Your Style
Windows are the eyes to the soul of your home. They allow light to permeate your living space, opening rooms to the beautiful vistas beyond. However, if left uncovered, they can also expose your home to excess heat, cold, and prying eyes. This is where indoor blinds come in, striking the perfect balance between privacy and light control, while also adding a stylish touch to your interior decor.
Exploring Different Types of Indoor Blinds
Venetian Blinds: Classic and Versatile Option
The classic venetian blind, with its horizontal slats and simple cord pulley system, is a versatile choice for any room in your home. Whether it's for style, privacy, or light control, venetian blinds are a go-to option.
Roller Blinds: Sleek, Practical, and Easy to Maintain
Roller blinds offer a sleek, minimalist design that fits perfectly in modern homes. They're practical, easy to maintain, and can be customized to fit any window size.
Roman Blinds: Elegant and Add a Touch of Luxury
For an elegant, luxurious look, consider roman blinds. These blinds are made from a single piece of fabric that folds up in a cascading effect when raised, creating a beautiful, soft look.
Vertical Blinds: Ideal for Large Windows and Sliding Doors
Vertical blinds are a fantastic choice for large windows and sliding doors. They offer excellent light control and privacy, and their vertical orientation can make your ceilings appear higher.
Maintenance and Care
General Cleaning Tips for Various Types of Blinds
Regularly dusting your blinds with a soft cloth or feather duster can keep them looking fresh and new. For deeper cleaning, consider using a vacuum with a brush attachment.
Handling Specific Materials and Fabrics
Different blind materials require different care. For instance, wooden blinds should be cleaned with a wood-friendly product, while fabric blinds may need professional cleaning.
Repair and Maintenance Considerations
When choosing your blinds, consider their longevity and ease of repair. Some types of blinds are more durable and easier to fix than others.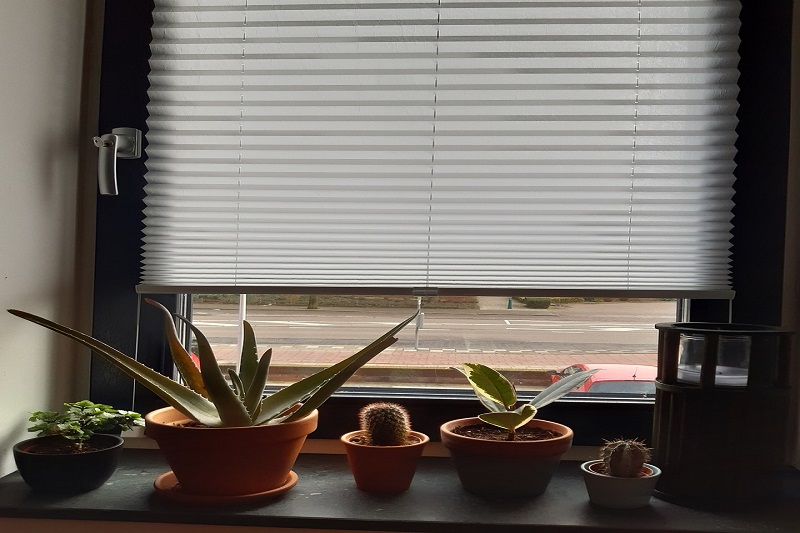 Showcasing Your Style
Blending Indoor Blinds with Existing Decor
Your blinds should complement your existing decor. Whether you prefer a modern, traditional, or eclectic style, there's a type of blind that will blend seamlessly with your space.
Creating Focal Points with Unique Blinds Choices
Bold, unique blinds can create a stunning focal point in a room. Consider patterned or brightly colored blinds to make a statement.
Incorporating Blinds as Part of a Cohesive Design Strategy
Blinds aren't just functional—they can also be a key part of your home's design strategy. Coordinating your blinds with your furniture, wall color, and other decor elements can create a cohesive, polished look.
Customization Options
Made-to-measure vs. Ready-made Blinds
Made-to-measure blinds offer a perfect fit for your windows, while ready-made blinds can be a more affordable option.
Choosing the Right Size and Fit for Your Windows
To ensure your blinds fit perfectly, measure your windows carefully. Remember to consider the depth of your window frame and any obstructions that might interfere with your blinds.
Selecting the Color and Finish that Complements Your Decor
The color and finish of your blinds can significantly impact your room's vibe. Consider your room's color scheme and style when choosing your blinds.
Materials and Fabrics
Wooden Blinds: Natural Warmth and Texture
Wooden blinds add a warm, natural touch to any room. They're available in a variety of finishes, letting you match them to your furniture or floor.
Fabric Blinds: Wide Range of Colors and Patterns
Fabric blinds offer endless design possibilities. Whether you prefer a bold pattern or a subtle, solid color, there's a fabric blind to suit your taste.
Aluminum Blinds: Sleek and Lightweight
Aluminum blinds are sleek, lightweight, and durable. They're also resistant to moisture, making them a great choice for bathrooms or kitchens.
Conclusion
Choosing the perfect indoor blinds for your home is a journey of discovery. It's about exploring different types, considering maintenance and care, showcasing your style, understanding customization options, and selecting the right materials and fabrics. Once you've found the perfect blinds, they'll not only enhance your home's function but also elevate its style. Remember, your blinds are a window to your style—make sure they reflect who you are.