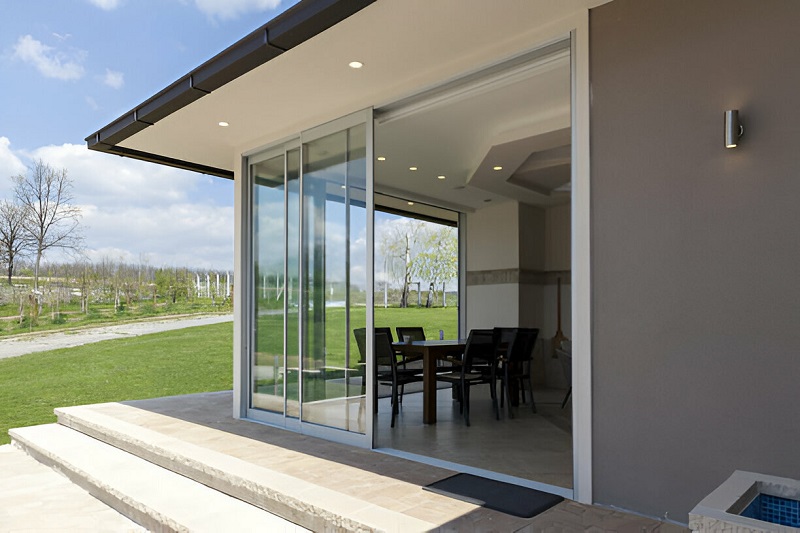 Some Advantages of Installing Aluminium Sliding Doors at Home!
When planning to go for a new construction or renovation of your home you will certainly want to take account the ideas that can help to save some space and money. One of the ideas that you can consider for this is installing aluminium sliding doors. There are wide ranges of sliding doors available these days; however, the ones that are made from aluminium are highly preferred by the house owners. This is because of the various benefits that these doors offer.
In case you are seriously considering home remodeling then considering aluminium sliding doors can be great. In case you are not able to decide on this then it is crucial for you to know various advantages it offers.
Following Are Some Advantages of Installing Sliding Doors Made Out of Aluminium:
Practical and economical option: These are the doors that work on a slim track that offers a lot of free space at home. The other kinds of doors take up lots of space while opening and closing. It is also possible to add these doors in the most irregular shape spaces at home where it is impossible to fit normal hinge doors. On top of that, these doors are highly durable and are perfect for houses that have the risk from kids and pets. It is also good for the homes that have lots of traffic. These features make these doors a practical and economical option for you.
Efficient thermal performance: It is possible to get excellent sound and thermal insulation from aluminium sliding doors. The fact is that the thermal performance efficiency is high when compared to that of the PVC or timber doors. When the sliding door is fabricated from the aluminium of high performance then it will offer high energy efficiency. This can help in maintaining proper temperature at home without using lots of appliances.
Resistant to weather changes: The best part of these aluminium sliding doors is that it is corrosion and rust resistant which is caused due to water or any other such things.  When the aluminium doors are exposed in the air, in the outdoor area it develops aluminium oxide layers that can fight the impact of environment changes.  Hence, there are fewer chances of development of rust or corrosion.
Less maintenance required: You would always like to have doors and windows that need low maintenance and so aluminium sliding doors can be your best option in this regard. It involves low maintenance as it is resistant to climatic conditions and along with that, it does not tend to crack, swell and spilt. Hence, the maintenance of these doors is mostly minimal to just cleaning it with the wet cloth.
Light in weight: A very good thing about these doors is that these are light in weight when compared to that of the steel and wood doors. Being it light in weight it becomes very simple to open and close these doors. When you have elderly people and kids at home this can be a good option as they might find opening these doors easy.
Wide range of finishes available: If you check out the market for aluminium sliding doors you will find that there are wide ranges of finishes available which make it simple to find the one that matches to the décor you have. Some of the kind of finishes available is metallic, timber and pearl. This makes it simple for you to get the one on the basis of the appearance you need. Normally, these kinds of doors are available with powder coating and so there is no need for frequent painting of these doors.
These are the few factors that you need to consider while installing aluminium sliding doors for your home. For knowing more helpful tips Click Here.